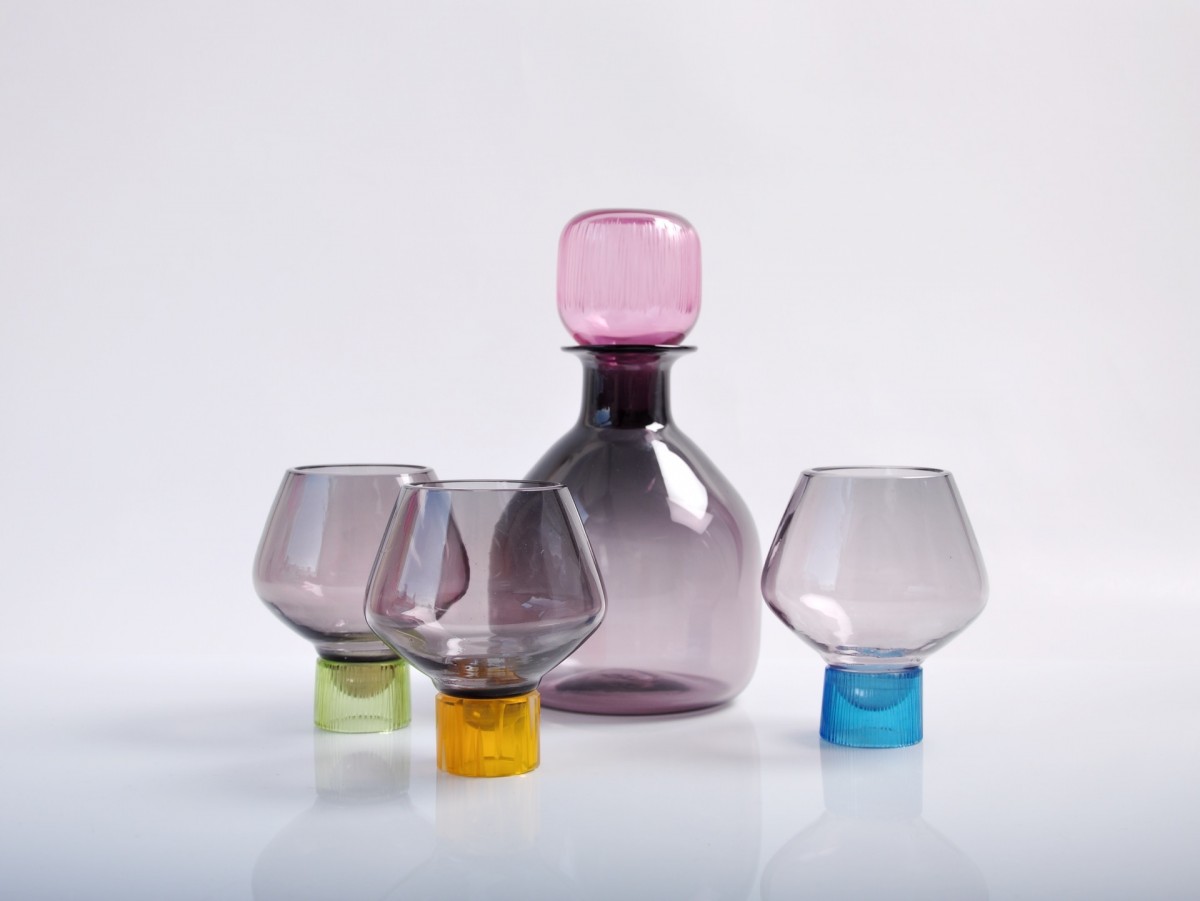 These hand-blown decanters combine traditional bottle forms with brightly coloured, uniquely patterned stoppers, carved using stone- and diamond-wheels.
A new range of matching bowls is currently in development.
Individual stoppers are available to buy, whether you want an alternative colour, to add a stopper to your own bottle or give a wine stopper as a gift. Available to buy here.